FIND AMAZON
INFLUENCERS
INSTANTLY
Powerful Amazon Influencer Search

Get Emails, Social Info & Full CRM

We Take No Commissions

Money-Back Guarantee

Fully Functional Trial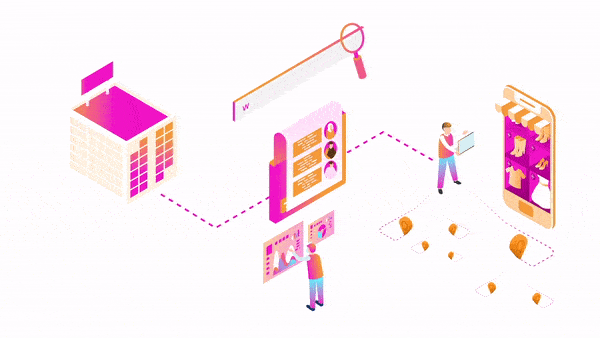 Trusted By Brands & Agencies Worldwide To Find Amazon Influencers That Sell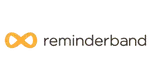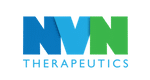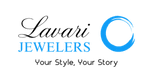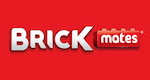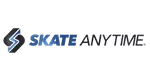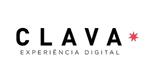 FIND AMAZON
INFLUENCERS
INSTANTLY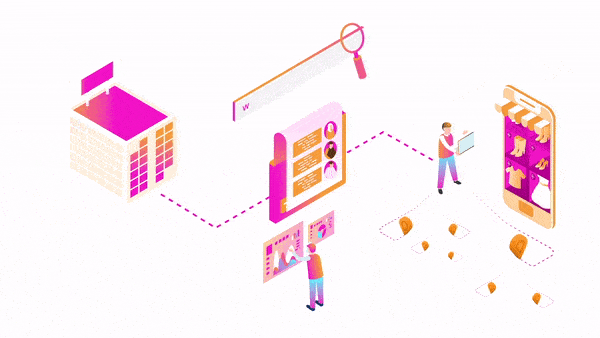 Powerful Amazon Influencer Search

Get Emails, Social Info & Full CRM

We Take No Commissions

Money-Back Guarantee

Fully Functional Trial
Trusted By Brands & Agencies Worldwide To Find Amazon Influencers That Sell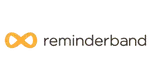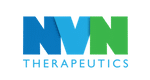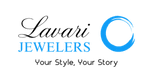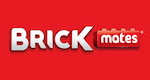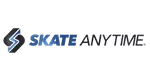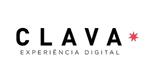 Any of These Challenges Sound Familiar?
If Any of These Problems Are Keeping You Up At Night, You're Not Alone and It's Not Your Fault.  You CAN Have Amazon Best Sellers With Amazon Influencers.
Imagine The Sales You'll Get By Being Featured On Top Amazon Influencer Content Like This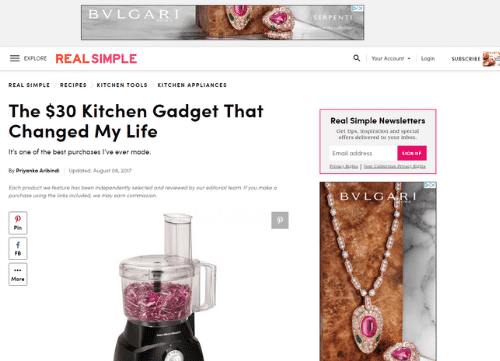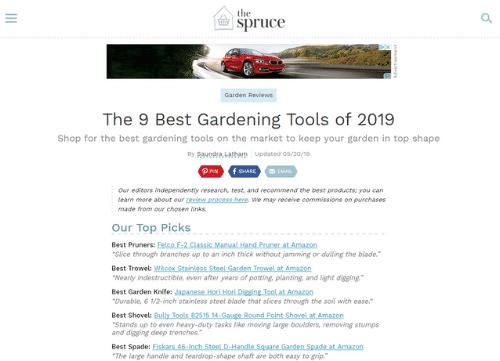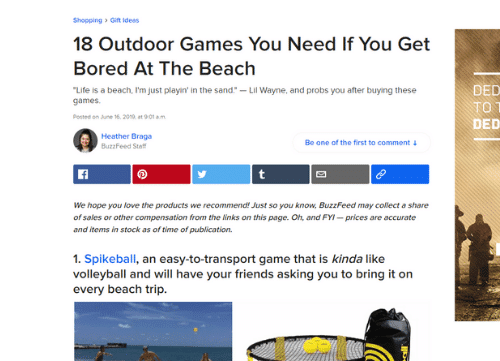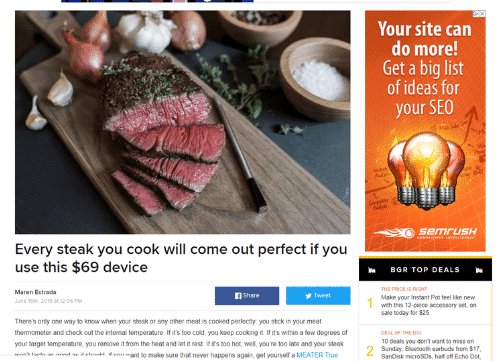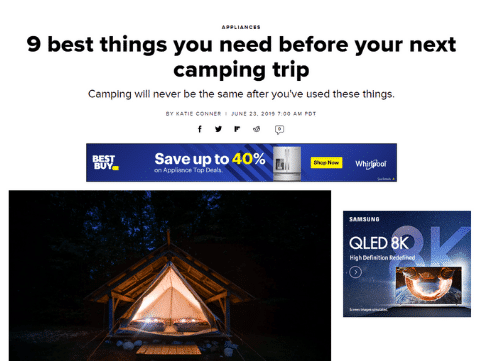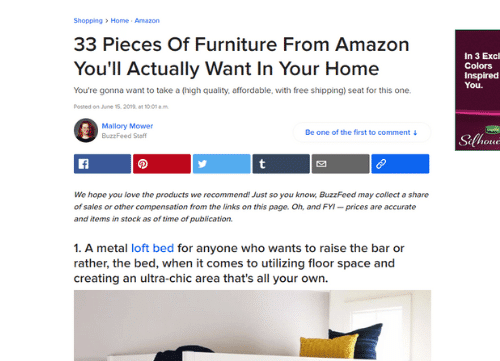 The Process Is Simple, The Results Are Significant
Discover The Powerful Amazon Influencer Content Referring Sales For Your Competitors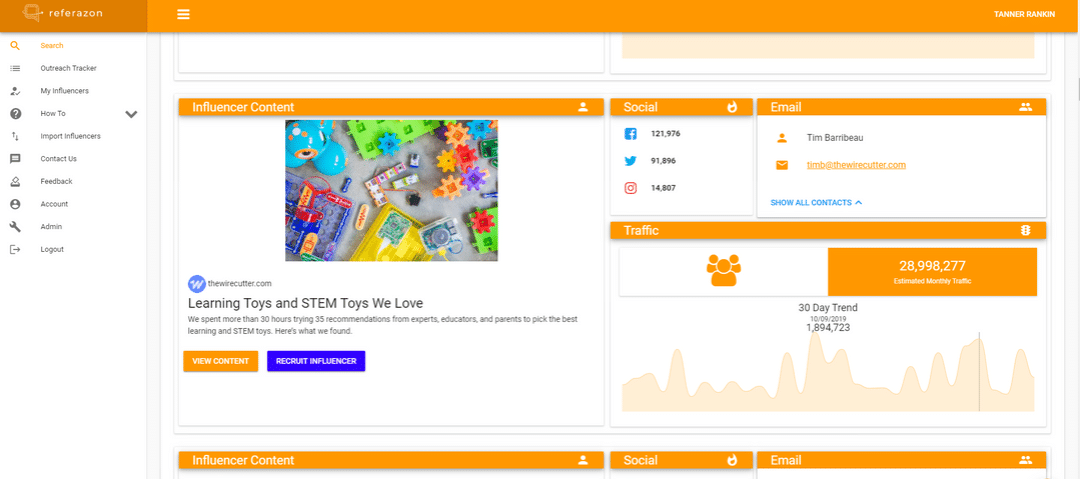 Get Sales, Save Time, Show Up Before Competitors In Searches & Reduce Ad Costs
Instantly Find Amazon Influencers ALREADY Partnered With Amazon That ALREADY Have Powerful Content Driving Amazon Sales
Search Influencers By Marketplace
Website Traffic Estimates
Email Addresses
Social Followings
Search Suggestions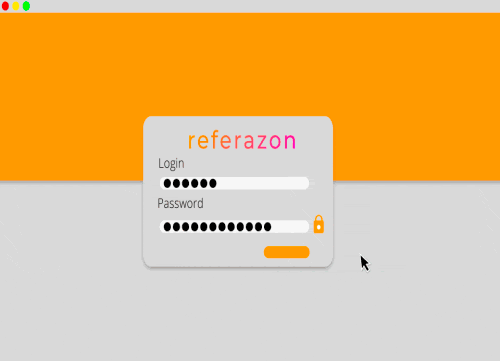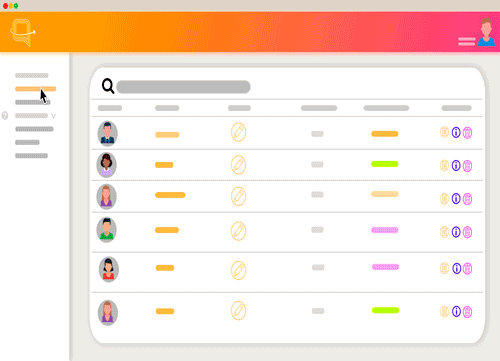 Effortlessly Keep Track of Your Influencers & Collaborate With Your Team
Track The Relationship Building Process
Tag Influencers By Niche Or Whatever You Like
Note Important Info For Each Amazon Influencer
Know Who You're Already Working With
See The Results As You Go
Immediately Know What Your Amazon Influencers Are Doing To Drive Sales
Reviews
Giveaways
Article Inclusions
YouTube Videos
Discount Codes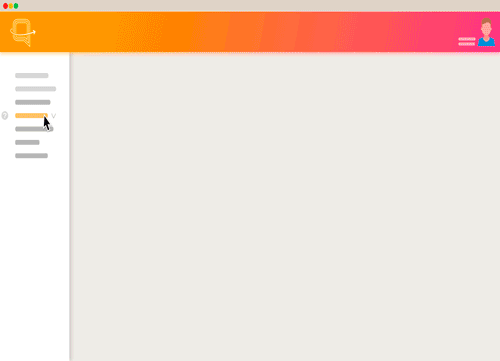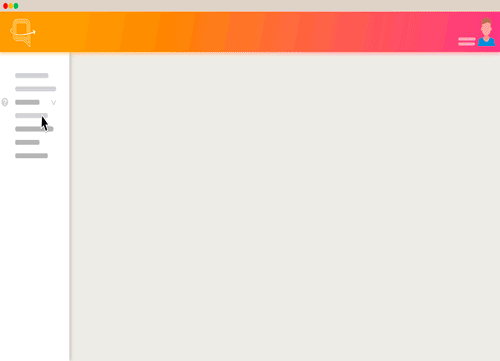 Easily Import Your Own Top Amazon Influencers
Add One Amazon Influencer At A Time
Add Bulk Lists of Amazon Influencers
You Discover New Partnerships Every Day
Know The Relationship Is A Good Fit
Make It Simple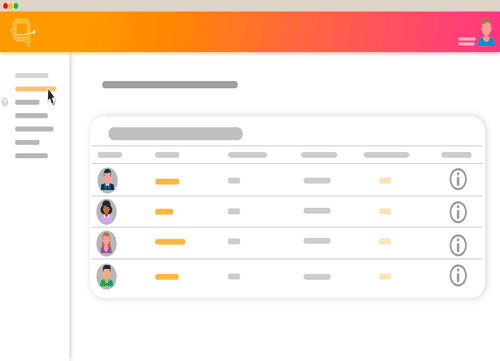 We Tell You EXACTLY What To Search For, What To Ask For and How To Recruit
Amazon Influencers
Proven Relationship Building Templates
Simple Amazon Influencer Search Suggestions
Robust Frequently Asked Questions
Easy To Follow Video Tutorials
Time Tested Tactics To Drive Sales
What Customers Are Saying About The Only Amazon Influencer Marketing Software For Amazon Sellers
"No Brainer"

"Selling on Amazon nowadays is tough without having a way of sending customers from off Amazon onto Amazon to bring down ad costs and show up ahead of competitors in search. First, finding Amazon Influencers who already know how to drive sales to Amazon is like spending days looking for a needle in a hay stack. Then, you have to keep track of them all in spreadsheets. Referazon finds them instantly, manages them and even tells you how to reach out and what to ask for from your Amazon influencer. It really is a no brainer."
"Immeasurable Value"

"There's only so much a brand can do ON Amazon, you really need to get customers from OFF Amazon onto Amazon to get ahead. We spent countless hours trying to find influencers that were a good fit for our brand and also already experienced in referring sales to Amazon specifically. It was painstaking. We also spent a lot of time identifying what we needed from the influencer to bring in the most sales. Referazon makes finding Amazon Influencers, managing them and knowing what you need from them instantaneous. Immeasurable value."
"Saves Countless Hours"

"As a marketing agency, finding the right influencer for our clients who: is experienced and effective at referring sales to Amazon takes countless hours of research before you even get to reach out. Referazon finds Amazon influencers immediately who already refer sales to Amazon. The time savings alone is immeasurable. Plus, Referazon provides templates, tracking and even recommends what you should search for and ask for from your Amazon influencer. Highly recommend!"
The Types of Amazon Influencers You'll Find With The Referazon Amazon Influencer Marketing Platform
Experienced Amazon Influencers Already Partnered With The Amazon Influencer Program With Content Referring Sales To Amazon Right Now.  You'll Want To Be Featured On That Existing Content or Have Them Create New Content Featuring You.  Amazon Rewards You For Sending OFF Amazon Traffic To Amazon, Referazon Helps You Thrive At That.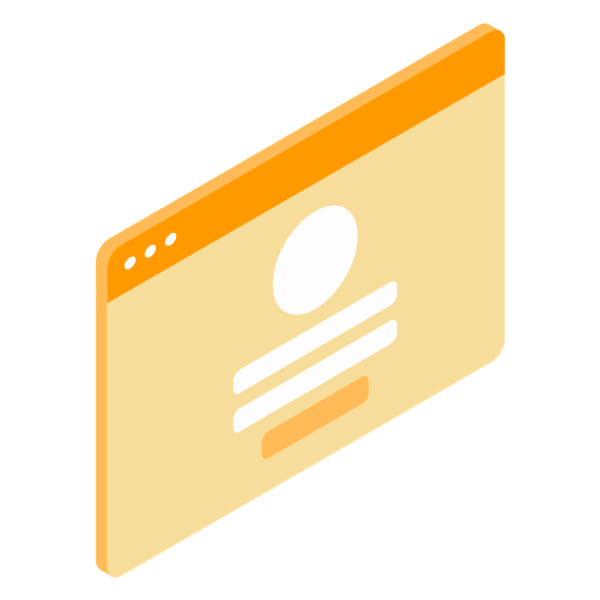 The Referazon Amazon Influencer Marketing Platform Creates Amazon Best Sellers
Start Your 7 Day FREE Trial Now
30 Day Money Back Guarantee
We Take No Commissions
No Credit Card Required
Fully Functional Trial
Simple Pricing
Limited Time Offer
Brands
$49.99


$19.99
/ mo.
Special Launch Pricing
Influencer Search
Influencer CRM
Search Suggestions
Outreach Tracking
Influencer Management
Influencer Importing
Outreach Templates
Proven Guides
START FREE TRIAL
Agencies
Contact


Us
Special Launch Pricing
Multi-User Accounts
Multi-Brand Management
Influencer Search
Influencer CRM
Search Suggestions
Outreach Tracking
Influencer Management
Influencer Importing
Outreach Templates
Proven Guides
START FREE TRIAL
Worry-Free 30 Day Money Back Guarantee
Get a fully functional free trial of Referazon for 7 days. Then, we'll ramp up the protection even more with a 30 Day Money Back Guarantee. Simply let us know within 30 days after your first payment and we'll refund you. No reason needed.
No forms.
No questions.
No hassle.
Cancel Anytime via Email, Website Chat or even DM on Social Media.  Easy peasy.
Frequently Asked Questions
Referral fees have been around since at least 1760 when Robert Wedgewood of Wedgewood China started using endorsements from the Royal Family to boost their pottery sales.

The tactic has existed this long because it WORKS.

That being said, many Amazon Influencers are comfortable with a free product for them and one to giveaway because they are getting a commission from Amazon for each sale.  Others may charge a small fee or even a larger fee in addition to the free product.  It depends on the Amazon Influencer.  Paying someone fair market value in for the value that they bring back into your business is simply, fair.  

Gaining access to an audience and a recommendation from someone that your target customers already know, like and trust is invaluable.

This is a case by case basis.  There is no "standard fee" or "what do most people pay?".

If one thing has been constant, there is no "standard".
Each influencer should be evaluated & negotiated with on a case by case basis based on the value they bring in to your company.

Nope.  Just sit back and collect the sales.  You literally do nothing.

By being an Amazon Seller, your products are already ready to go for Amazon Influencers to refer to.  

Just build a relationship with an Amazon Influencer that has an audience of your target customers and give them what they need to create some great content that will sell your product, such as your Logo, product images, talking points, etc

Then, they will collect the link themselves to your product from Amazon and put it on their Blog, Social Media, YouTube, Email List & more.  

We're connecting you to them because they are already doing this, they know the ropes!

Just build a relationship with an Amazon Influencer that has an audience of your target customers and give them what they need to create some great content that will sell your product, such as your Logo, product images, any product videos you have, talking points, etc

Then, they will collect the link themselves to your product from Amazon and put it on their Blog, Social Media, YouTube, Email List & more.  

Partnering with great Amazon Influencers reduces your ACoS on Amazon in a few powerful ways:

It will take fewer ad clicks to convert a customer.  By seeing your brand talked about in an appealing way by a source that your target audience knows, likes & trusts; the next time they are on Amazon and see your ad, they are far more likely to click and make a purchase rather than click and kick the tires. 
It increases your brand relevancy.  Amazon, just like Google favors brands with prominent visibility who are building a buzz OFF of Amazon.  They have had a tool since 1999 known as Alexa to keep track of this and use this information to forecast what happens on Amazon.

Partnering with powerful Amazon Influencers to build a buzz off of Amazon skyrockets your Amazon product search visibility (SEO) in a few impactful ways:

Amazon rewards brands for driving traffic from off of Amazon on to Amazon who would not otherwise be there.  Everyone wins by this, you and Amazon.  Therefore, Amazon rewards you with visibility.
Amazon keeps track of what brands are doing off of Amazon to forecast what will sell on Amazon.  By building a buzz off of Amazon, this is the same as Google's "brand mentions", and Amazon uses this information to reward you with more prominent visibility on Amazon because this is a clear indicator that you are more likely to result in a sale for Amazon and thus bring a shopper onto Amazon who would not otherwise be there that can now purchase more things from Amazon and it's massive ecosystem.
These fire 2 in turn, help Amazon determine your relevancy for particular topics and keywords.  By boosting your relevancy for key search terms that Amazon shoppers use to make a purchase, you show up more prominently in Amazon product searches.
An Amazon Influencer is someone that your target customer knows, likes and trusts.  By being mentioned in a positive way and even being a recommended purchase, the customer is far more likely to make a purchase the next time they are on Amazon, either by going directly to Amazon from that Amazon Influencers platform, or the next time they see one of your ads on Amazon or you show up in a product search; they are more likely to select you and purchase.  This means, a greater percentage of the people going to your Amazon listing purchase, so your conversion rate is higher, which directly impacts Amazon SEO and your search visibility on Amazon.

It's the type of influencer we target.  There are 2 types of influencers.

Awareness Based Influencers:  Social media influencers, where your product will be discovered when someone happens to be scrolling through their social media feed for example.  The customer wasn't necessarily looking to BUY anything, but became aware of you, which is GREAT because you NEED that and our influencers have that TOO!  But, you cannot expect direct sales from awareness based influencers.  Awareness works so the next time they are considering buying what you offer, they've seen you before by someone they know, like & trust so they will likely purchase you then.
Consideration / Decision Influencers: These are influencers who live near the end of the customer journey, right before where they're going to make a purchase.  They write blog articles and make YouTube videos like:  "The Best Garden Tools You Cannot Live Without".  So, right before a customer is going to make a purchase, they read articles and watch videos like that.  That's where YOU want to be to drive sales AND awareness at the same time.  These influencers produce content at this stage of the customer journey because they make commissions from referring sales.  They are called affiliates and are already a part of Amazons' affiliate network.

Did we mention, the influencers that Referazon finds for you does BOTH?

They probably did, but not in the way you expected!

There could be many reasons, but most frequently we see brands targeting awareness based influencers and expecting quick sales results. Awareness is great, but it is a long term play and generally does not create quick conversions.  Also, we find many brands do not prepare a Brand Influencer Kit and arm the influencer with everything they need to make the sale like logos, talking points, imagery, video and more.

We'll find you Amazon influencers that are already referring sales and even tell you EXACTLY what to ask for from them and show you examples to drive the most sales. 

Affiliate marketing has existed offline since the advent of the referral fee likely in caveman days.  They receive a commission for being directly responsible for a SALE. 

Amazon has had an affiliate program called the Amazon Associates Program since 1996 and it's the largest in the world!

These folks have been responsible for referring sales to Amazon for over 20 years and they're great at it!

Amazon affiliates are responsible for over 37% of all of Amazon's traffic.  Do you see the power in that?

They are:

Bloggers
YouTubers
Social Media Influencers
& more

They receive a percentage of not only the sale that they refer for you, but if that Amazon shopper goes on to buy something else within 24 hours, they get a percentage of that too!

Best of all?  That commission doesn't come out of YOUR Amazon fees or profit.  It comes from Amazon!

Nope, you have nothing to do except build the relationship, hold out your hands and collect money!  The influencers we find for you are ALREADY signed up to Amazons' affiliate program and ALREADY referring sales to Amazon.  May as well be yours.

Nano influencers are influencers that have a small, but hyper engaged & passionate audience of extreme enthusiasts about your topic.

Their audiences know, like & trust them and aren't interested in how many other people feel the same way they do, they just love the content and the topic.

Nano influencers may not get as much limelight as powerhouse influencers and because of that, they are often eager and willing to work with brands that they believe in whom are of comparable size and scope to themselves. 

What does this mean for brands?  If a nano influencer recommends something to their audience, their audience considers it like a recommendation from a best friend.

Micro influencers are influencers that may not have staggering audience size numbers, but their audiences are very engaged & passionate about your topic.

Their audiences also know, like & trust them and often times consider it a badge of honor following their content.  They build meaningful relationships with their audience this way.

While actively working towards the audience sizes of powerhouse influencers, micro influencers are often eager and willing to work with brands of all budgets.

What does this mean for brands?  Micro influencers may not have flashy audience sizes yet, but a large portion of that audience will take action on recommendations.

Plus they're on the rise and as they climb, the visibility of the brands mentioned in their content will climb as well.  
Find Amazon Influencer Content Referring Sales To Competitors Right Now